ASAP Rocky Flacko Varsity Baseball Jacket
April 15, 2023
ASAP Rocky Flacko Varsity Baseball Jacket
SPECIFICATION:
External: Wool Body And Real Leather Sleeves
Internal: Viscose Lining
Collar: Rib-Knitted Collar
Closure: Button Style Closure
Cuffs: Rib-Knitted Cuffs
Color: Black
ASAP Rocky, also known as Lord Flacko, is a well-known rapper and fashion icon. He has been known to wear a variety of unique and stylish jackets, one of which is the Lord Flacko Jacket.
The Lord Flacko Jacket is a black leather jacket that features a bold red and white graphic on the back. The graphic consists of the words "Lord Flacko" written in a stylized font, with a large "A" in the center. The jacket has a classic biker jacket design, with a front zip closure, zippered cuffs, and multiple pockets. The collar can be worn down or zipped up for a more edgy look.
Overall, the Lord Flacko Jacket is a bold and stylish piece that reflects ASAP Rocky's unique fashion sense and individuality. It's perfect for anyone who wants to make a statement with their fashion choices.
20% Off & Free delivery - CODE: DEAL2023
MEN'S JACKET SIZE CHART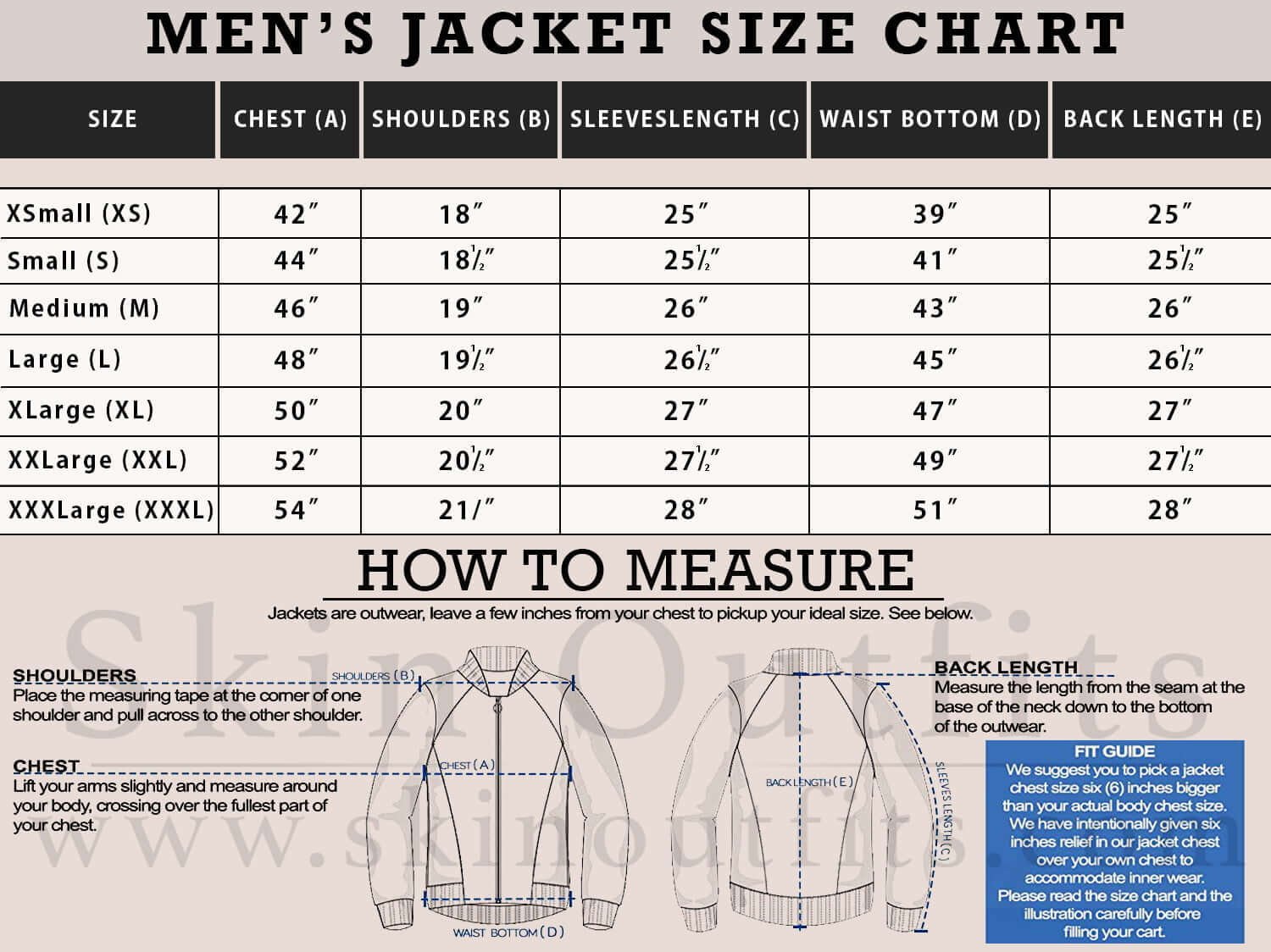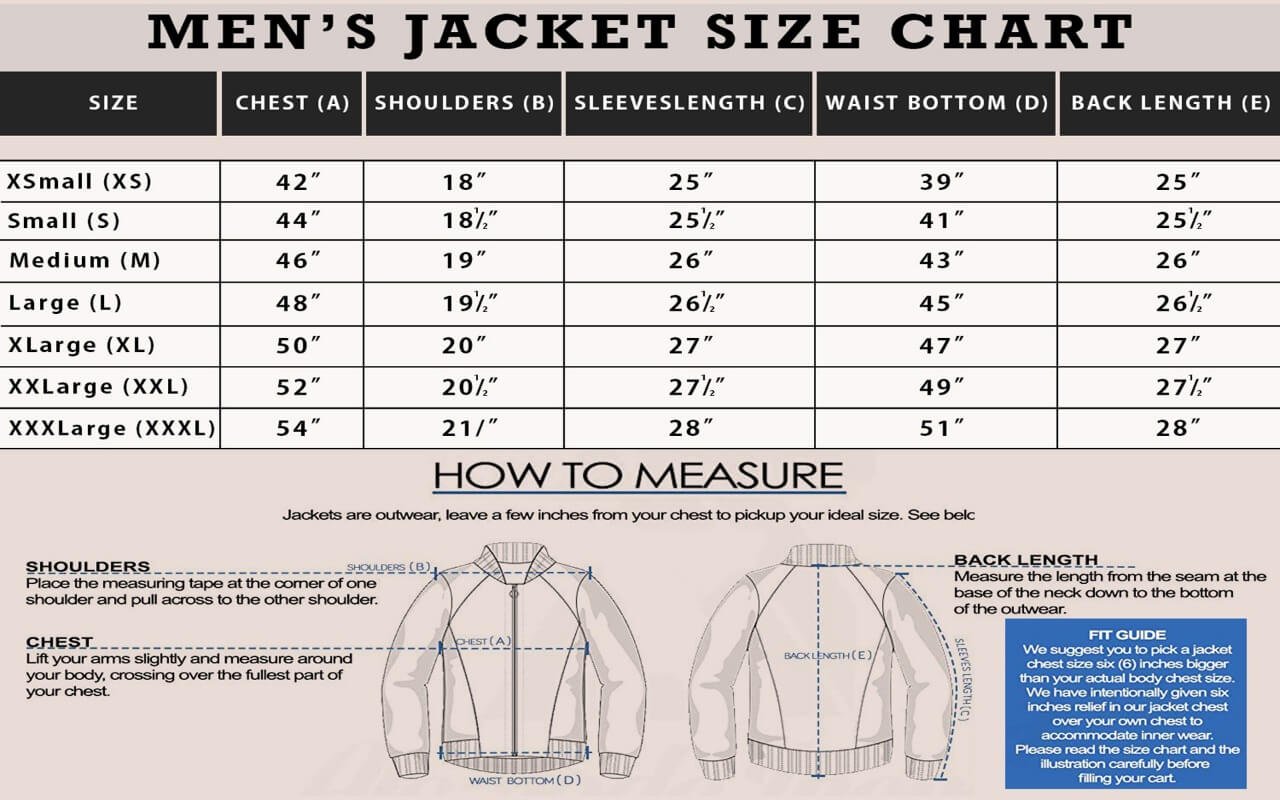 Men Jacket Chart Size
Looking for a jacket that fits your body like it's made just for you? We've got you. Skin Outfits provides you a complete range of sizes in its men coat chart size/men jacket chart size. Also, we give you the easiest way to measure your body because all your measurements are taken close to the body. Also, make sure you're not measuring over regular clothes or jackets.
Men's Measurements
Please follow the men coat chart size/men jacket chart size below to measure your size.
Chest: The chest is the major part of your measurement for the jacket. You must first stand up and then relax your arms. To have a better measurement, ask someone else to wrap the measuring tape around your chest. Make sure there is an inch space for the tape to move. For a regular fitting jacket, you may add an inch more.
Shoulders: Relax your shoulders and ask someone to measure using the tape from one shoulder end to another.
Sleeve: To measure sleeve length, bend your arm and lift it over the chest so you are able to touch your nose with your hand. From the bottom of the neck to the elbow and then to the wrist bone, measure thoroughly.
Waist Bottom: You will measure the waist as you've measured the chest, but with the exception that you'll take measurements from around the waist.
Back Length: You can measure the back length by starting from the seam of the base of the neck to the bottom of your waist.
Please note that whenever you're going to choose your jacket using our men coat chart size/men jacket chart size, we suggest you pick a size that is two inches bigger than your actual size.
ASAP Rocky Flacko Varsity Baseball Jacket