How to dress Like a Celebrity And Rule The Fashion Clan?
Click. Snap. Shot.
Saunter like a celeb, imagine the cameras clicking ferociously. Feel the paparazzi drooling over your attire. Make heads turn and leave people stunned by your feigned modesty-
You know everyone's drooling over how glamorous you look.
But then you hear something…
Ring ring…
The sound of your alarm clock- oh, it's time to wake up. Oh, what a beautiful dream.
Although it doesn't have to remain a dream, here's your chance to turn your wish into reality.
Ladies and gents welcome on board to your crash course on how to dress like a celebrity. Learn to be flamboyant and charm the audience; that too on a budget not very celeb-like. Sounds good? Perfect.
Long Coats to make Statement

Make it Simple, but significant! ~ Don Draper
Do you have a hangout with your friends, but are in no mood to plan out a decent enough outfit? Though, somewhere in your heart, you still want to look fabulous, hot, and intriguing like Cara Delavigne?
Have no fear, and we are here. We'll tell you how to dress like a celebrity as you put in bare minimum efforts.
Don a long coat for lasting impressions. We suggest having it in a color that works like a charm all around the year- beige. Soft to the eye and cool to the heart, this color alone has powers to attract attention like moths to flames. Plus, beige being the hot item in the fashion world is just the cherry on top.
Pair it up a tucked-in blouse, ripped ice blue jeans, a bright white canvas, and maybe a charm necklace. Prepare to set fire wherever you go, girl.
Leather Jackets as men's new best friends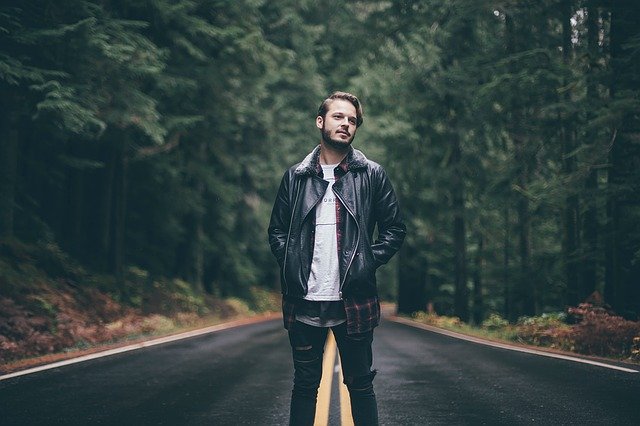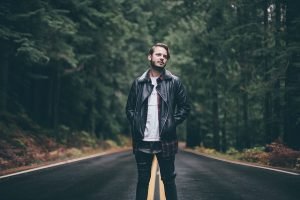 get your perfect men's leather jackets now!
Are you rummaging through their closets, because they want to run errands with that laid back casualness yet still look posh and exquisite? Fret not for we'll give you a simple hack on how to dress like a celebrity in no time.
Put on a leather jacket the next time you're heading out. Be it on sluggish Sundays or mundane Mondays. A leather jacket is what you wear to go from terrible to terrific, alright?
Please stay in the limelight because your audience will be unable to stop themselves from gawking at your iconic yet snug attire.
We say you opt for a relaxed look. Adorn a black t-shirt with baggy black pants. Some sneakers and a trendy leather jacket later, you are ready to lash out those tantalizing charms. To give a slightly mysterious look, add in some ray-bans and a baseball cap.
Oh boy, a complete knockout look we'd wager.
Monochromes are precious assets
"SIMPLICITY is the keynote of all true elegance" ~ Coco Chanel
Beautify yourself by wearing the same color from top to bottom. That's what is trending and what you'll see your favorite celebrities acting like pros.
Painting yourself in the same hue is, hands down, one of the most iconic looks of all times. A 2 piece watermelon button-down shirt and pants is a complete stunner. Pair it up with a classy handbag that screams grace and elegance.
Go light on jewelry; a pair of cream-colored pearl tops is more than enough. Leave your hair natural and down, wavy strands caressing your face as a breeze passes through. Complete the look with some pencil heels or covered pumps, and you're the next cover of Vogue, trust us.
Footwear as Your Identity
"A woman with good shoes is never ugly"
To look like the next Victoria Secret's model, fill up your shoe closet with a nude color. From light to dark tones, everything brown and skin. Not only do they look perfect with all colors of clothes you can own, but the shades are also ageless arts.
Pairing them with black outfits, or ripped shorts and white crop tops seals the deal. Some hoops on your ears, a leather cross-body on the side, and oomph,
Everybody, make way for an enchantress, please.
Shoes speak louder than words!
Sometimes, though, heels can get a little too much,
Even our Wonder woman isn't prone to living her life in 6-inch heels and,
Is seen numerous times to sporting a pair of comfy and trendy pair of sneakers.
Best for when you've got a hectic day ahead of you; make them the stars as you wear them alongside whatever outfit you wish to.
Be it with a short black frock or fitted jeans and shirt, match a stylish handbag or shoulder bag, and a hint of jewelry. Pro-tip: dainty accessories work the best, like charm bracelets, tinkling earrings, and acute heart necklace.
Accessories to transform ordinary into extraordinary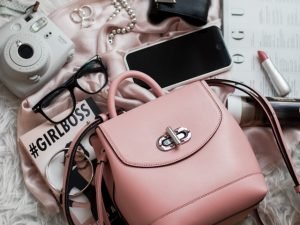 complete your outfit with the right accessories!
Being attractive and fashionable isn't just about drowning yourselves with luxurious brands and deluxe clothes. No, celebs know how to dress strategically.
Sure, you can expect them to slay designer-made high profile and limited edition attires. But, in their normal daily lives, this isn't the case.
They know how to play with accessories.
Be it Zac Efron, Ryan Reynolds, or Channing Tatum, and you name them. Observe their ensembles as they take to streets when they aren't busy with heavy schedules. They keep things snug but make use of some of their must-wear accessories to maintain their charisma.
Often, less is more. You may be wearing a plain cotton white t-shirt and grey shorts. But match them up with a vintage watch, a matching belt, and some sunglasses. Boy, the crowd won't know what hit them.
Don't go over the board with your watch. A simple, classy, and voguish one is all it takes to make all the difference.
Tada. That was quite a chill hack for all the fashion geeks looking for how to dress like a celebrity, no?
Ending Thoughts
You do not need six zeros in your bank accounts to get that ideal celeb-inspired wardrobe. What you require, however, are creative hacks and keeping up with the contemporary styling trends, that's all.
The next time you're sitting and wondering on how to dress like a celebrity, feel attractive, and the showstopper of the night, you know just what guide to consulting to. Good luck getting away from envious eyes as they wish they looked half as smashing as you!