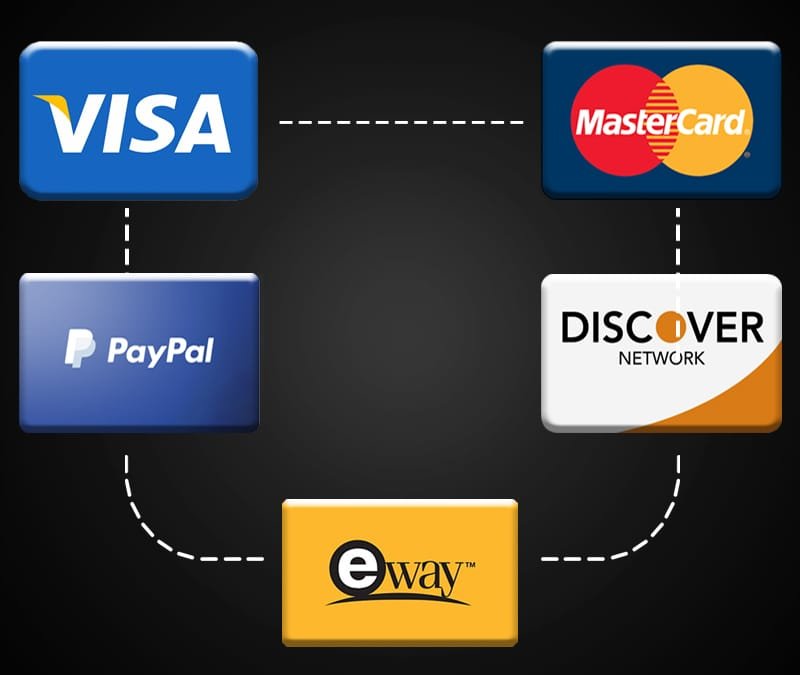 Skin Outfits provides the most viable payment options to all of its customers for the most flexible cashless experience.
We value your time and money. At our leather e-store, we guard your billing and payment information with the trust of our secure payment services. With our seamless payment process, you can:
Pay for your desired product at anytime

Create secure transactions at all times

Get refund for your returned orders instantly

Access your payment and refund history at any time

Enjoy unlimited shopping experience
PAYMENT METHODS
Visa Credit/Debit
Make your purchases secure with the world-renowned fraudproof Visa Card.

Mastercard
Pay for your desired order with a vast access to digitally-protected benefits of Mastercard.

Eway
Get military-grade protection for all your transactions on our site.

PayPal
Create transactions from the best protected money transfer service.

Discover
Find conveniently-linked Discover Card account with fraud protection, price safety, and account alerts.
For a vivid and promising user experience, we allow our customers to receive the best yet the securest options to order our products and pay for them.
Our online payment process is designed to protect your private information, which includes all the information from your name to your credit card data. To relieve our customers' concerns, we employ the world's securest payment options, which are used in the US or various international countries. Each of the payment method we process is verified, where we authenticate the user ID to process your order further. We employ these means so you:
MORE INFORMATION
Earn rewards on your credit cards as per your spending

Be at the least risk of information or credit card theft

Save time every time you shop with us

Add protection to all your purchases with SSL encryption

Gain confidence in safe, recurring payments throughout the site
At Skin Outfits, we allow you to pay through online banking service. Since it's also a standard encrypted method offered from your banking service, you can use net banking to pay for the items purchased from our website.
We allow credit card transactions to ensure consumer data protection backed with convenience. Just add your credit card information on your account at out site and create authorized, foolproof transactions every time you purchase.
You can also use debit cards to pay for your orders. The process of paying through your debit card is similar to that of the credit card, where you only need to add your information and confirm your transaction in an instant.
At Skin Outfits, we offer every feasible payment method for modern customers.
We understand your craving for a style statement, which should be fulfilled in a New York minute. Pay from anywhere at any time. Please note that our pricings and payment methods are subject to change as per the company's interests and policies. You are advised to visit our site or call our support for further information.