Killer Frost Season 4 Denim Jacket
March 22, 2018
Killer Frost Season 4 Denim Jacket
Killer Frost Season 4 Denim Jacket
The superhero TV show The Flash has been airing on the CW network since its debut on October 7, 2014. J.P. Finn, Emily Silver, Jennifer Lence, Carl Ogawa, Geoff Garrett, Brooke Roberts, Dermott Downs, and Glen Winter worked together to make The Flash.
Captivating actress Danielle Panabaker wore Killer Frost Season 4 Denim Jacket Season 4 in American television series named "The Flash Season 4". All ladies are much impressed by Panabaker and they are getting Killer Frost Blue Jacket. As a lady, you will look hot and sexy in the same garb. Notch collar style is looking extraordinarily charming. The frontal corsage is concerned with a double zipper style. Two outside zipper pockets are increasing beauty. Danielle Panabaker The Flash Season 4 Jacket has curve lines front end. The slim-fitting style makes you special everywhere. Long and fitting sleeves with zipper cuffs are adding the style of attraction.
Specifications
External: Denim Fabric
Internal: Soft inner viscose
Collar: Notch Collar
Cuffs: Open Hem Cuffs
Closure: Zipper Conclusion
Pockets: Two Outside Zipper Pockets
20% Off & Free delivery - CODE: DEAL2023
WOMEN'S JACKET SIZE CHART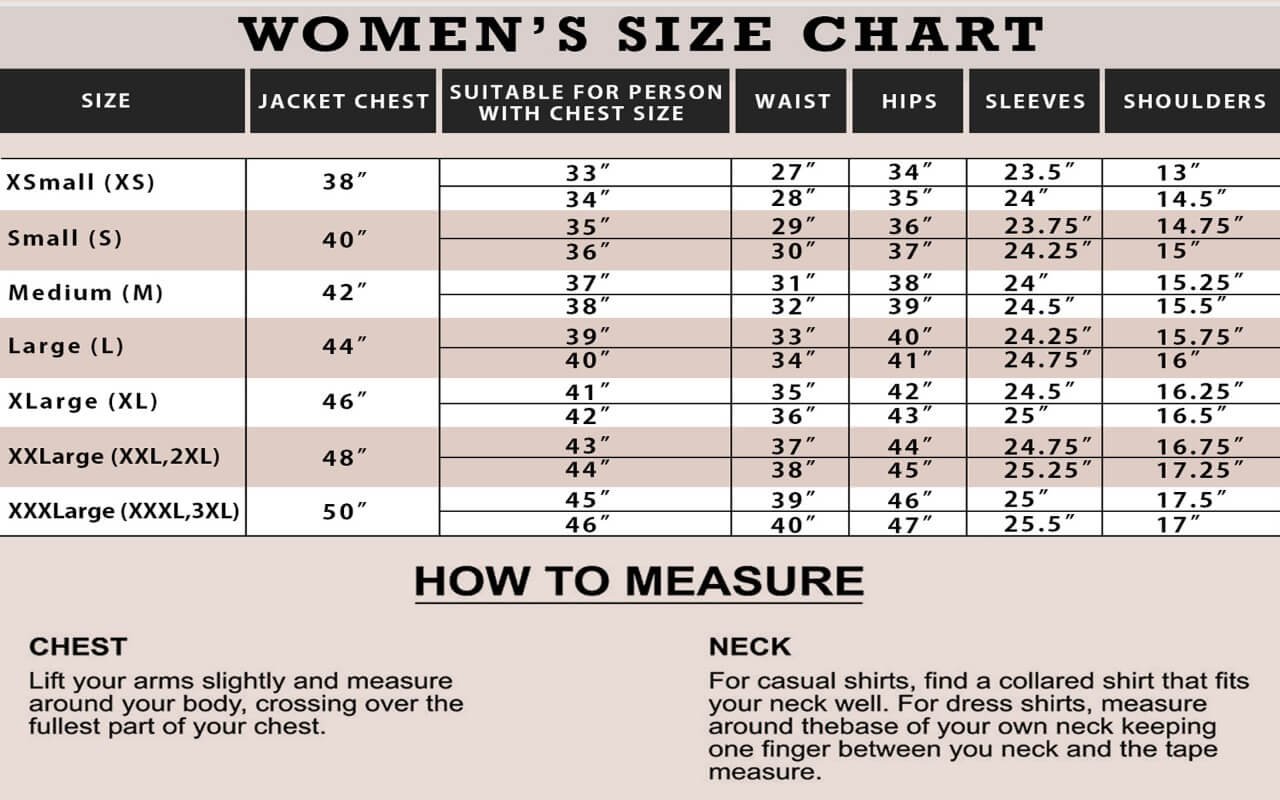 Womens Coat Chart Size/Women's Jacket Size Chart
At Skin Outfits, we realize your desire to have your feminism unleash in the surrounding. To help you find the perfect fit, we give you a broad range of sizes from our womens coat chart size/women jacket chart size. With this chart, you can measure your size accurately without giving much thought to the hassle of online shopping. Just make sure you are taking all the right measuring precautions.
Women's Measurements
Please follow the womens coat chart size/women jacket chart size below to measure your size.
Bust: The bust is the major part of your measurement for a jacket. You must first stand up and loosen your posture. To have a better measurement, lift your arms and wrap the tape around the fullest part of the chest. Make sure there is an inch space for the tape to move. For regular fitting jacket, you may add an inch more.
Shoulders: Relax your shoulders and ask someone to measure from one shoulder end to another using the tape .
Sleeve: To measure sleeve length, bend your arm and lift it over chest so you are able to touch your nose with your hand. From the bottom of the neck to the elbow and then to the wrist bone, measure thoroughly.
Waist: You will measure the waist as you've measured the bust, but with the exception that you'll take measurements from around the natural waistline.
Hip: For better measurement at hips, measure down to 20 cm from the natural waistline.
Please note that whenever you're going to choose your jacket using our women coat chart size/women jacket chart size, we suggest you pick a size that is two inches bigger than your actual size.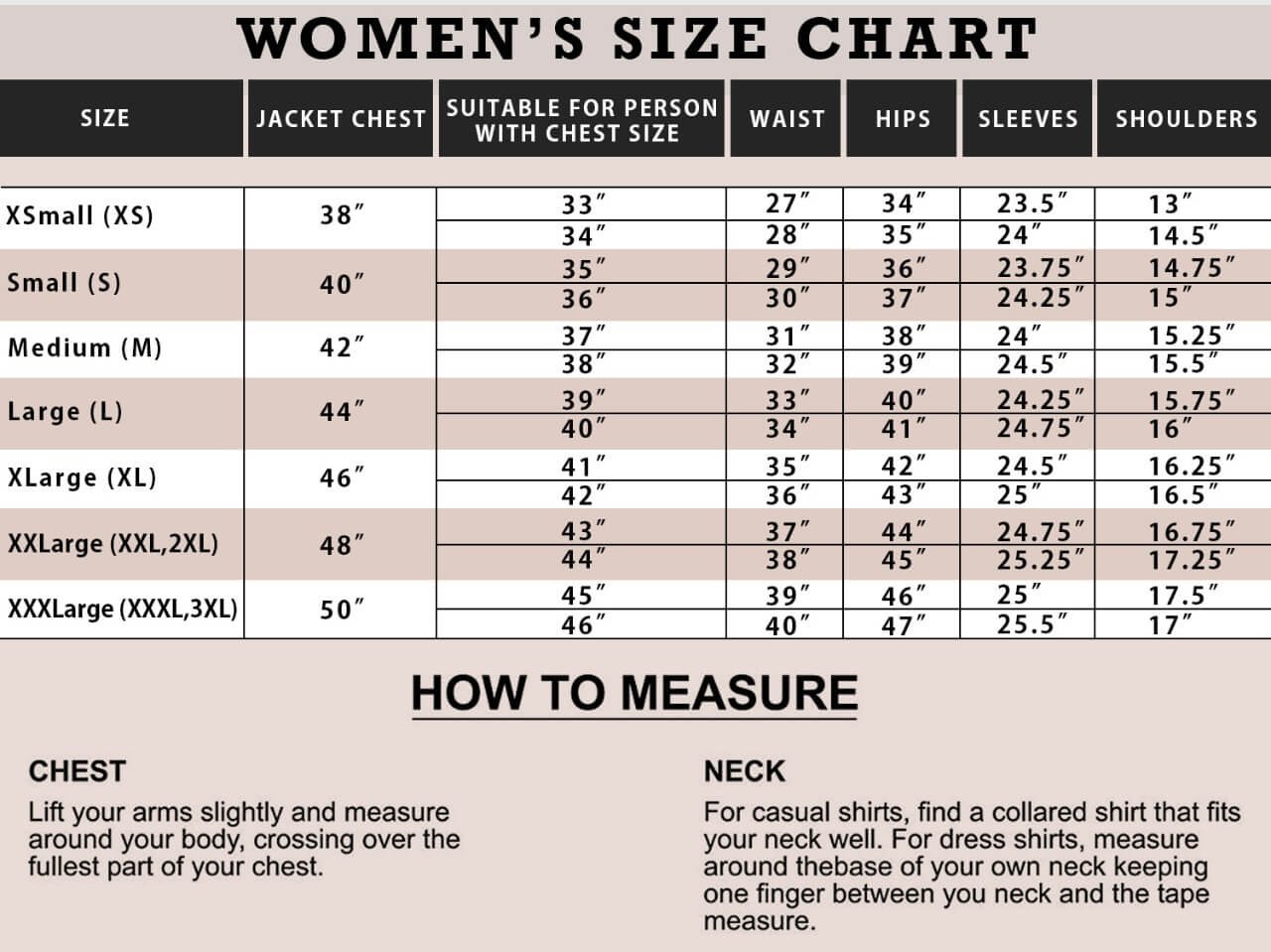 Description

External: Denim Fabric
Internal: Soft inner viscose
Collar: Notch Collar
Cuffs: Open Hem Cuffs
Closure: Zipper Conclusion
Pockets: Two Outside Zipper Pockets

Additional information

| | |
| --- | --- |
| Size | X-Small, Small, Medium, Large, X-Large, XX-Large, XXX-Large |
Killer Frost Season 4 Denim Jacket