Coolest Jackets For Men And Women To Stay Trendy
Jackets! Ah, those divine pieces of clothing.
But, wait,
Are you imagining fireplaces, coffee mugs, and roasted marshmallows?
Please stop, right there and then.
Jackets are not particular to winters alone; they can be worn all year round. The only thing is you need to know the trick to pair them right and the ones you should be opting for.
Jackets have that intrinsic quality of making everything, and everyone looks good.
The best part?
You actually don't need to make many efforts. (hehe, I see the smirk)
Jackets that say Chic and Classy all year round
Do you want to grab a jacket to throw on top of your outfit to make you look ten times cooler and ten times sexier?
If yes, keep reading…
Since you have made the decision to get yourself a jacket, I got a list of the coolest jackets for men and women to choose one from and rock it:
Bomber jacket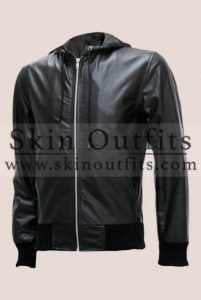 Bomber Jackets
With elastic waists and cuffs, this short jacket is the perfect jacket for you to give a good impression and stay in fashion. It is the epitome of cool, trust me.
Mostly made in leather, they also come in nylon, polyester, and cotton.
This fabulous jacket was initially made to keep the pilots warm, but look how much it has evolved now; you see them everywhere on everyone looking absolutely dashing.
Spice up your already hot outfit with this bomber jacket, and you will stay in everyone's mind in no time.
Denim jackets
Denim Jackets
I think we can all agree that denim is, without a doubt, one of the best things you can ever get. Not having a denim outfit, whether it is a jacket or pants, is just absolute madness.
Denim has got the talent of making everything look good – literally everything. Not even exaggerating.
The first thing that comes to your mind when you hear denim must be blue, right? Well, I got news for you; denim can come in other colors as well, giving you a variety to choose from.
And yes, they come in leather as well. Leather plus denim equal to the best combination ever, am I right?
These unique and fashionable jackets will give you the confidence that you need.
Biker jackets
Biker Jackets
I know what you are thinking; no, you do not need to be a biker to wear these sexy jackets. You can wear them whether you are a biker or a walker.
These short and close-fitting jackets have silver hardware on them, like zips and studs. One of the coolest jackets for men.
These fabulous biker jackets come in black leather (leather again!) to give your outfit the perfect addition. I mean, after all, you can never go wrong with black, can you?
But hey, if you are not a fan of black, they come in other colors too, like red. You can rock them off just as good as the black ones.
Get yourself a biker jacket and some attitude, and you're good to go.
Fur jackets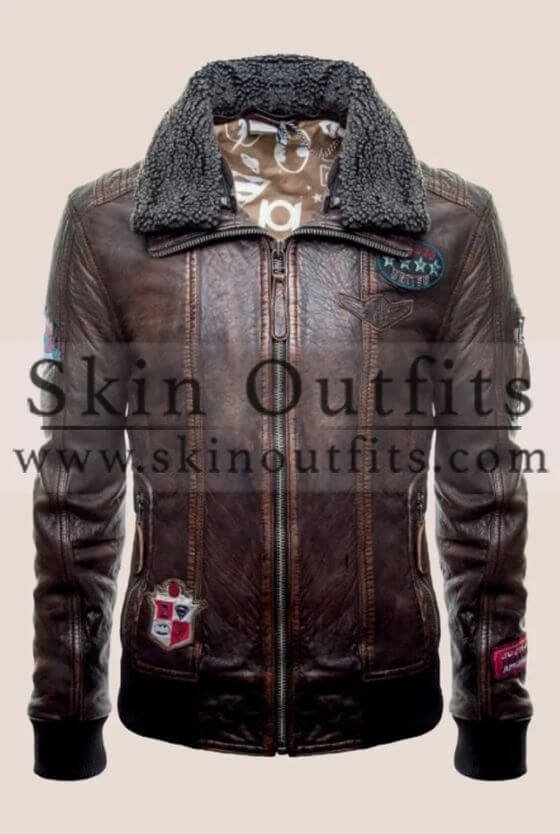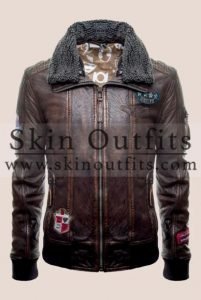 Fur Jackets
Those furs can make your experience so comfortable that you would never want to take them off.
s fur will make your jackets color pop out while giving your outfit the look it needs.
Just to let you know, these are not only for women. All you men out there, go get yourself this masterpiece and flaunt it in front of the world. Yep, you heard that right – this is the coolest jacket for men and women
Overcoat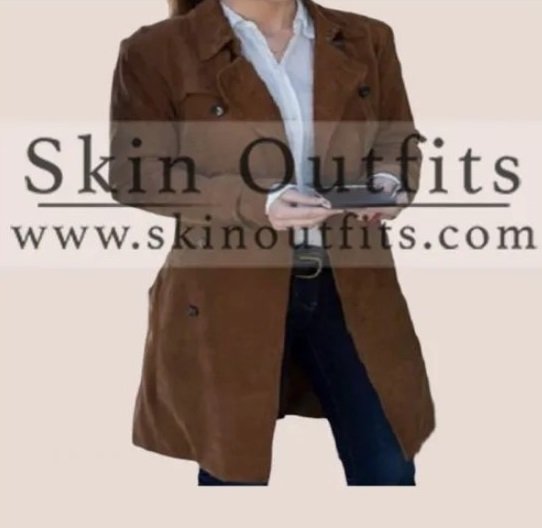 Overcoats
The perfect jacket to wear to keep yourself warm and happy in the winter. Happy how? Well, why won't you be happy and satisfied when you are comfortable and warm in the freezing weather but not compromising on your look?
They are designed to be worn on top of your indoor clothing and give you the warmth you need. Easy to pair with literally every single thing.
And no, they are not only for the winter. Why waste the opportunity to flaunt these timeless pieces every season and look the absolute best you have?
Trench coat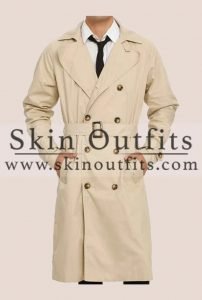 Trench Coat
What comes to your mind when you think of a trench coat? Rain? Yeah, same.
But guess what? These waterproof coats will not only protect you from the raindrops but will save you from looking like a mess, seriously.
While the fashion and trends have changed, these trench coats have not gone out of style – for women and men. And honestly, why not? These fantastic-looking coats are not only a delight to wear, but they are useful too. Double pros!
You already know what I'm about to say; they come in leather as well. And, in case you haven't guessed already, leather is absolutely perfect for the jackets you can wear.