Harley Davidson H-D Triple Vent Distressed Jacket
February 18, 2022
Harley Davidson H-D Triple Vent Distressed Jacket
$169.00
This jacket is made exactly as High Class leather. It has been carefully designed.
Snap-tab mandarin collar.
Zipper cuffs.
Harley Davidson H-D Triple Vent System TROSTEL Distressed Leather Biker Jacket
Slightly pre-curved sleeves.
Padded elbows.
2 zipper hand-warmer pockets.
Embroidered leather patch on left chest.
Embroidered cowhide leather applique graphics on back.
Outer & Inner Pockets Including Mobile Pocket.
Great Choice for Casual & Riding.
Brand New With Tags.
Attractive style Jackets.
YKK Zippers Original.
20% Off & Free delivery - CODE: DEAL2023
MEN'S JACKET SIZE CHART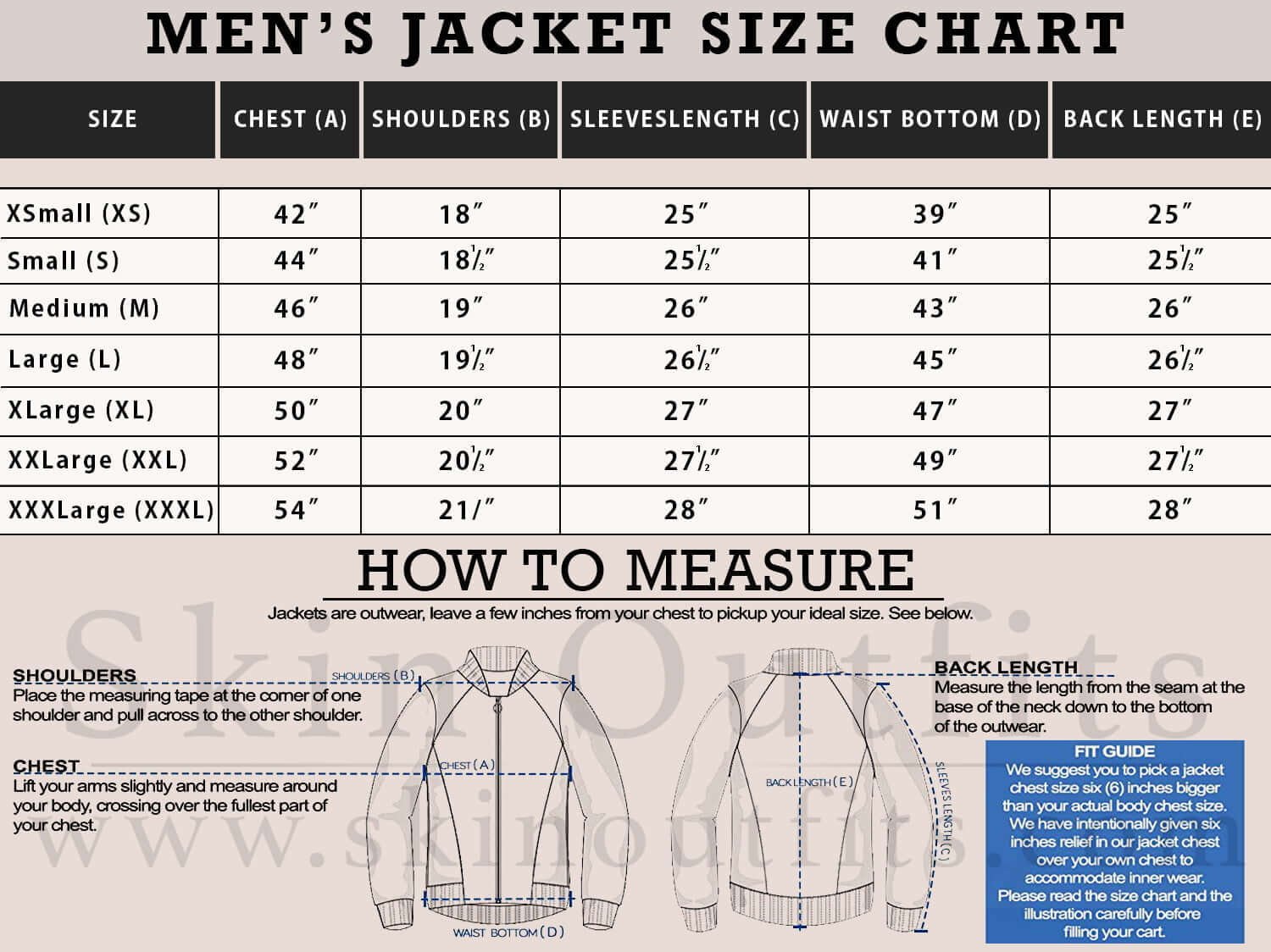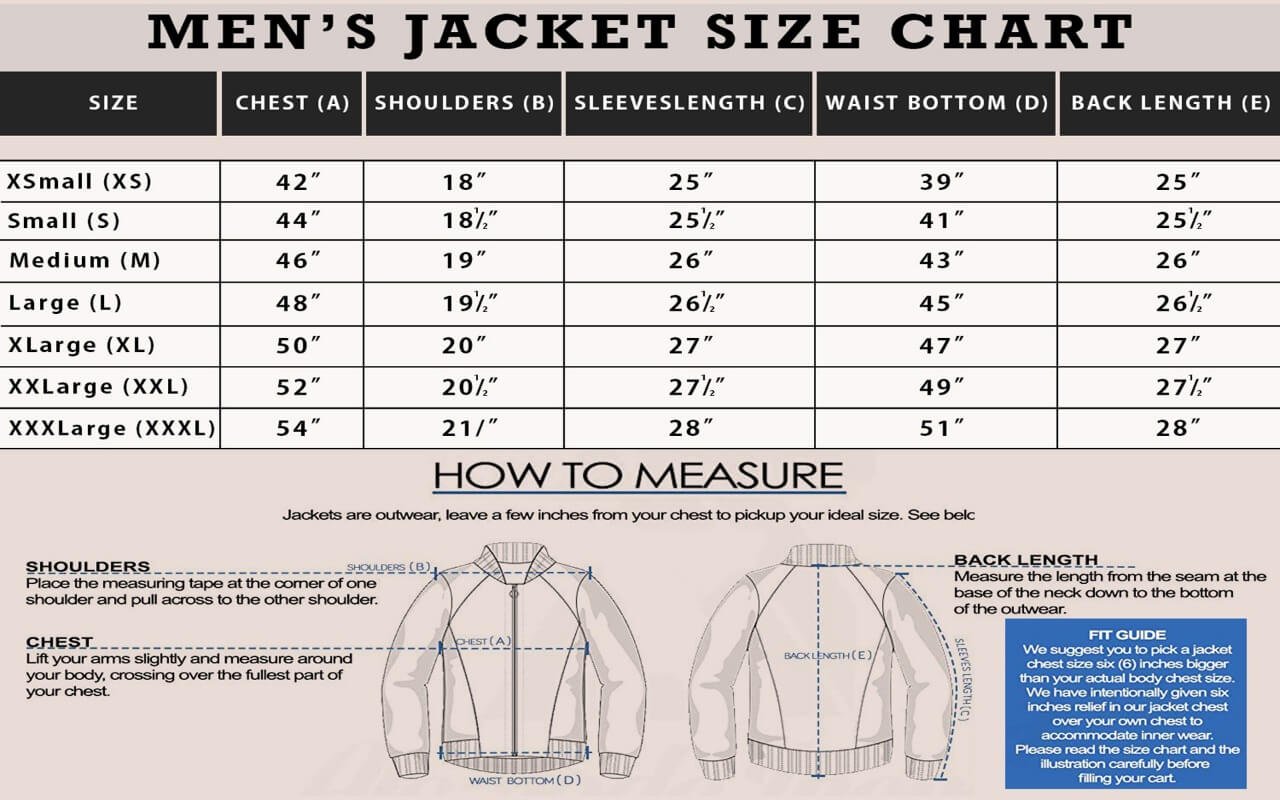 Men Jacket Chart Size
Looking for a jacket that fits your body like it's made just for you? We've got you. Skin Outfits provides you a complete range of sizes in its men coat chart size/men jacket chart size. Also, we give you the easiest way to measure your body because all your measurements are taken close to the body. Also, make sure you're not measuring over regular clothes or jackets.
Men's Measurements
Please follow the men coat chart size/men jacket chart size below to measure your size.
Chest: The chest is the major part of your measurement for the jacket. You must first stand up and then relax your arms. To have a better measurement, ask someone else to wrap the measuring tape around your chest. Make sure there is an inch space for the tape to move. For a regular fitting jacket, you may add an inch more.
Shoulders: Relax your shoulders and ask someone to measure using the tape from one shoulder end to another.
Sleeve: To measure sleeve length, bend your arm and lift it over the chest so you are able to touch your nose with your hand. From the bottom of the neck to the elbow and then to the wrist bone, measure thoroughly.
Waist Bottom: You will measure the waist as you've measured the chest, but with the exception that you'll take measurements from around the waist.
Back Length: You can measure the back length by starting from the seam of the base of the neck to the bottom of your waist.
Please note that whenever you're going to choose your jacket using our men coat chart size/men jacket chart size, we suggest you pick a size that is two inches bigger than your actual size.
Harley Davidson H-D Triple Vent Distressed Jacket