Patrick Power Book II Ghost Tariq St Patrick Tracksuit
$124.00
Patrick Power Book II Ghost Tariq St Patrick Tracksuit
An American drama series called Power Book II Ghost blends elements of crime, dark humour, mystery, and action drama. American TV writer and producer Courtney A. Kemp is the one who came up with the idea for the show. She is well-known in the drama world for a number of her works, including The Good Wife and Beauty and the Beast. September 2020 saw the introduction of Power Book II.
Top-tier American performers in the key parts, such as Michael Rainey as Tariq, Shane Johnson as Cooper, Gianni Paolo as Brayden Weston, Melanie Liburd as Caridad, Daniel Bellomy as Zeke Cross, Method Man as Davis, and many more, make up the cast, which is rather fascinating.
The cotton Tariq St. Patrick Power Book II Ghost Tracksuit is lined with viscose to keep you warm and snug. The collar is knitted in ribs, and the front has a zipper. There are two waist pockets and rib knit cuffs. Maroon is the colour. Get it today from Skinoutfits.com
Specification
Material: Cotton
Inner: Viscose Lining
Front: Zipper Closure
Collar: Rib Knitted Collar
Cuffs: Rib Knitted Cuffs
Pockets: Two Waist Pockets
Color: Maroon
Checkout our amazing products at Amazon-skinoutfits
20% Off & Free delivery - CODE: DEAL2023
MEN'S JACKET SIZE CHART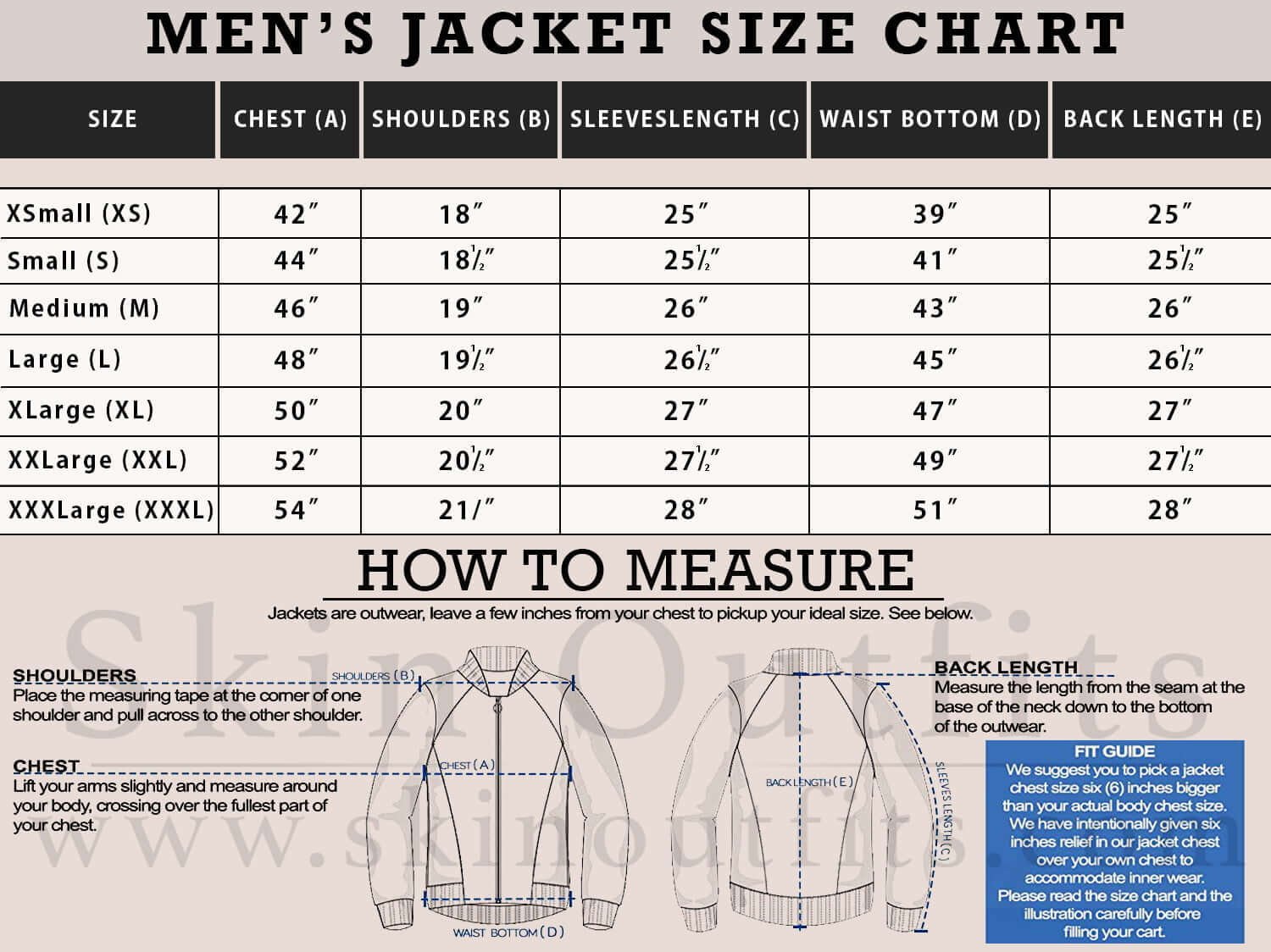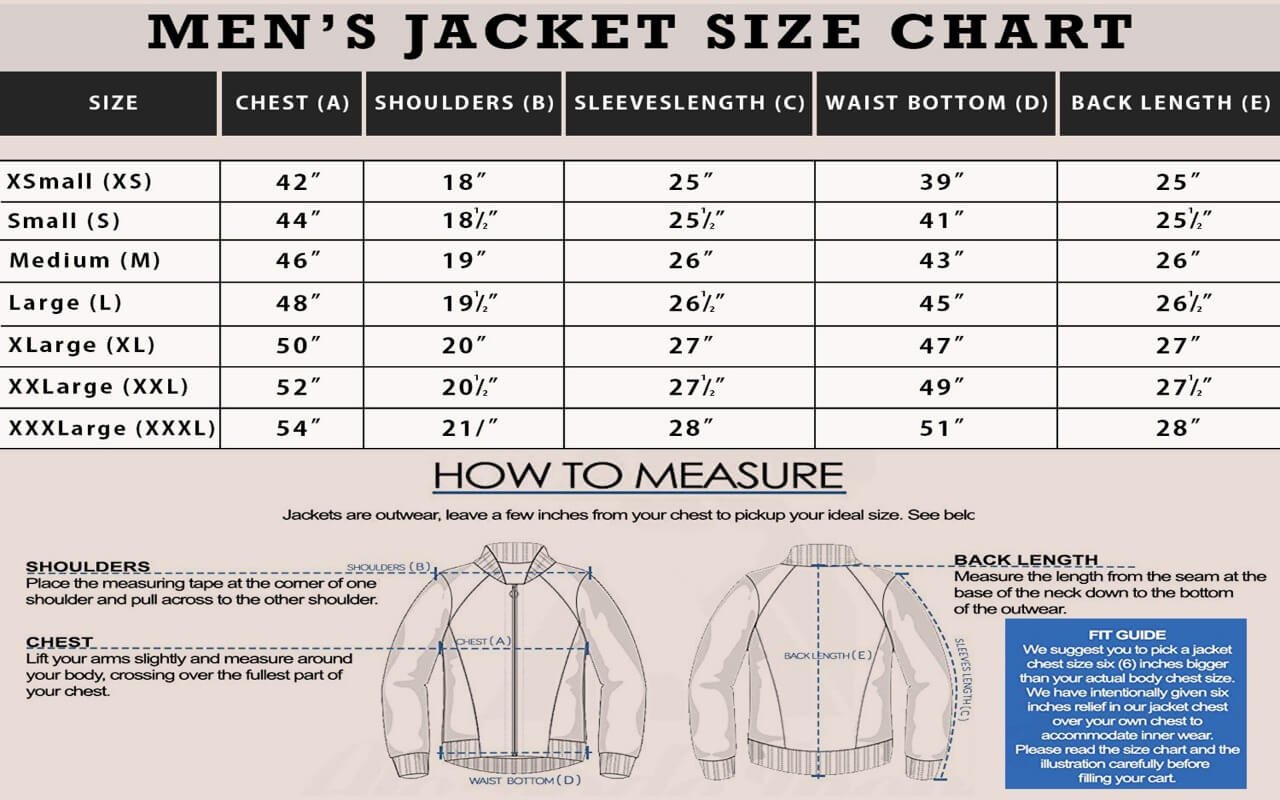 Men Jacket Chart Size
Looking for a jacket that fits your body like it's made just for you? We've got you. Skin Outfits provides you a complete range of sizes in its men coat chart size/men jacket chart size. Also, we give you the easiest way to measure your body because all your measurements are taken close to the body. Also, make sure you're not measuring over regular clothes or jackets.
Men's Measurements
Please follow the men coat chart size/men jacket chart size below to measure your size.
Chest: The chest is the major part of your measurement for the jacket. You must first stand up and then relax your arms. To have a better measurement, ask someone else to wrap the measuring tape around your chest. Make sure there is an inch space for the tape to move. For a regular fitting jacket, you may add an inch more.
Shoulders: Relax your shoulders and ask someone to measure using the tape from one shoulder end to another.
Sleeve: To measure sleeve length, bend your arm and lift it over the chest so you are able to touch your nose with your hand. From the bottom of the neck to the elbow and then to the wrist bone, measure thoroughly.
Waist Bottom: You will measure the waist as you've measured the chest, but with the exception that you'll take measurements from around the waist.
Back Length: You can measure the back length by starting from the seam of the base of the neck to the bottom of your waist.
Please note that whenever you're going to choose your jacket using our men coat chart size/men jacket chart size, we suggest you pick a size that is two inches bigger than your actual size.
| | |
| --- | --- |
| Size | X-Small, Small, Medium, Large, X-Large, XX-Large, XXX-Large |
| Free Gift | Surpise Gift |