Tom Hardy Green Military Vest
November 11, 2019
Tom Hardy Green Military Vest
Are you looking for fashion with a statement? We have picked the perfect fit for you! This green vest takes you on a trip downhill to DC Marvel Studios, dressed up as Bane fighting the Batman. Now, who would not like becoming Bane for Halloween? Worn by Tom Hardy in his 2012 film as villain, this military vest is ever since making rounds amongst the audience. The vest front is an epitome of bold fashion adorned with a vintage double belt and antique metallic buttons. The military vest also includes a front closure zipper adding to its unique style. Layers of textures and ornaments all come together with a gilded buckle near the lower torso. The heavy-duty chest armor makes it an exclusive pick for your Halloween costume. 
20% Off & Free delivery - CODE: DEAL2023
MEN'S JACKET SIZE CHART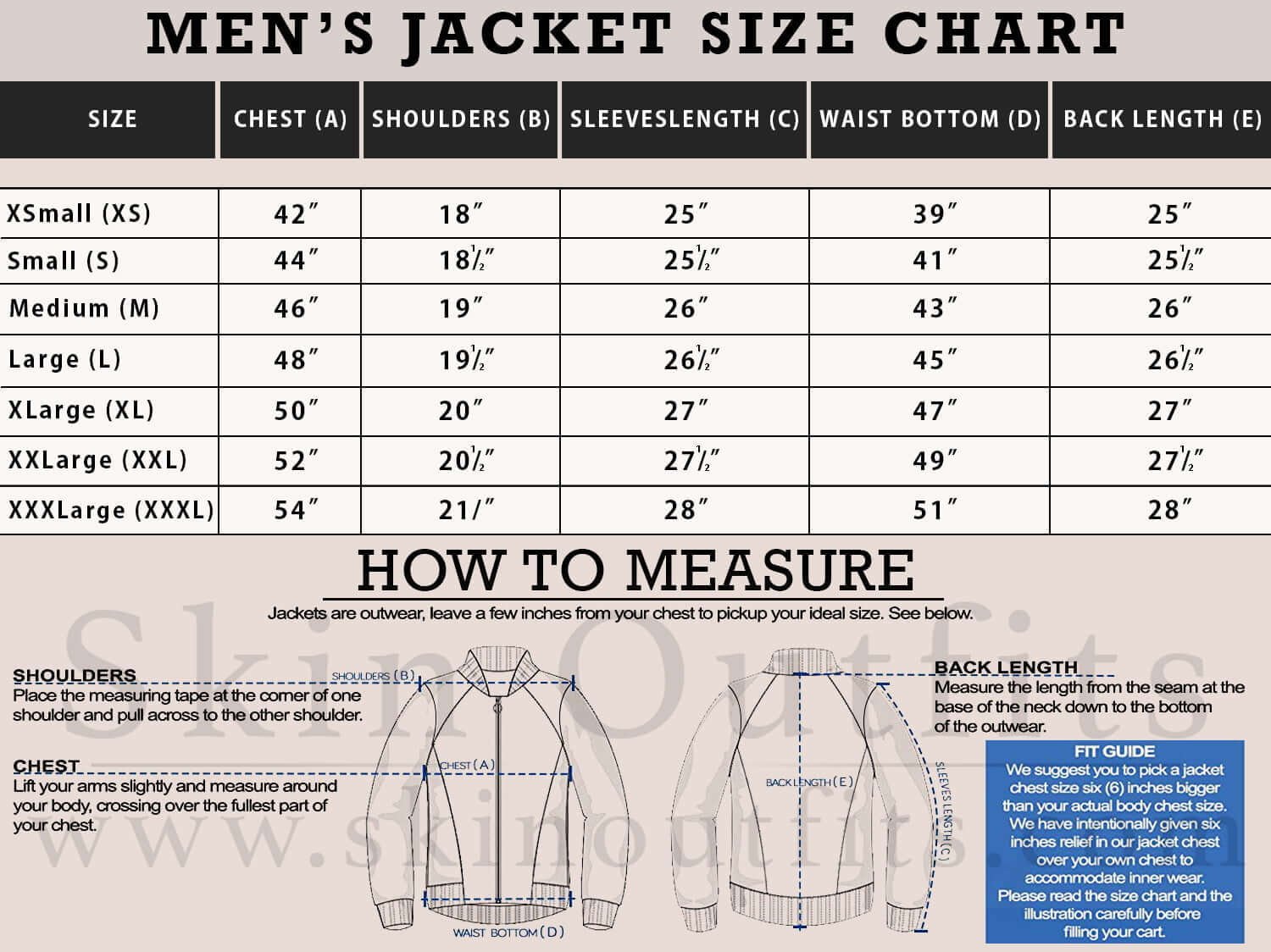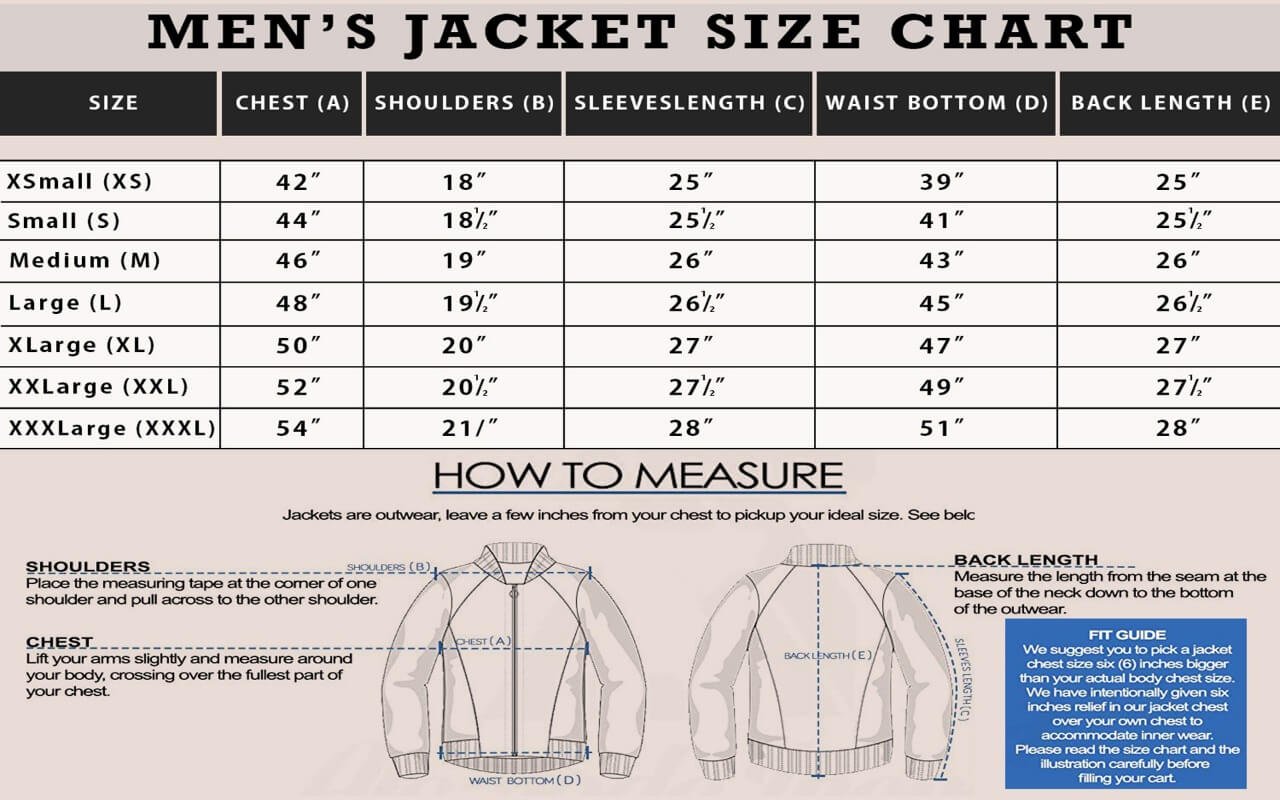 Men Jacket Chart Size
Looking for a jacket that fits your body like it's made just for you? We've got you. Skin Outfits provides you a complete range of sizes in its men coat chart size/men jacket chart size. Also, we give you the easiest way to measure your body because all your measurements are taken close to the body. Also, make sure you're not measuring over regular clothes or jackets.
Men's Measurements
Please follow the men coat chart size/men jacket chart size below to measure your size.
Chest: The chest is the major part of your measurement for the jacket. You must first stand up and then relax your arms. To have a better measurement, ask someone else to wrap the measuring tape around your chest. Make sure there is an inch space for the tape to move. For a regular fitting jacket, you may add an inch more.
Shoulders: Relax your shoulders and ask someone to measure using the tape from one shoulder end to another.
Sleeve: To measure sleeve length, bend your arm and lift it over the chest so you are able to touch your nose with your hand. From the bottom of the neck to the elbow and then to the wrist bone, measure thoroughly.
Waist Bottom: You will measure the waist as you've measured the chest, but with the exception that you'll take measurements from around the waist.
Back Length: You can measure the back length by starting from the seam of the base of the neck to the bottom of your waist.
Please note that whenever you're going to choose your jacket using our men coat chart size/men jacket chart size, we suggest you pick a size that is two inches bigger than your actual size.
Description

Tom Hardy Green Military Vest

Are you looking for fashion with a statement? We have picked the perfect fit for you! This green vest takes you on a trip downhill to DC Marvel Studios, dressed up as Bane fighting Batman. Now, who would not like to become Bane for Halloween? Worn by Tom Hardy in his 2012 film as a villain, this military vest is ever making rounds amongst the audience. The vest front is the epitome of bold fashion adorned with a vintage double belt and antique metallic buttons. The military vest also includes a front closure zipper adding to its unique style. Layers of textures and ornaments all come together with a gilded buckle near the lower torso. The heavy-duty chest armor makes it an exclusive pick for your Halloween costume.

This green military vest dominates your closet like no other. It may look too much, but the craftsmanship is undoubtedly commendable. The V-neck gives out the bad boy vibes that make it a favorite for millennials. The modern military-inspired design is a massive transformation for your plain outfit. Spice up your closet with this uniquely vintage yet so modern green vest. This aesthetic vest is a must-have for those who want to experiment with new looks. Once you start embracing the rebels, there is no going back to the norms! And this vest is a prime example of rebelling in style.

Product details:

Adjustments for belts on shoulders and waist
Genuine PU Leather at the exterior
Intelligent designing with strategic colors
Viscose lining interior

Additional information

| | |
| --- | --- |
| Size | X-Small, Small, Medium, Large, X-Large, XX-Large, XXX-Large |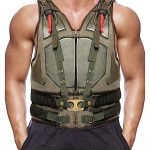 Tom Hardy Green Military Vest